We understand that money is one of the most important aspects of your life and we are here to help you achieve your objectives. Our tailored financial planning strategies will assist you in achieving these objectives by taking the time to get to know you, your family, and any obstacles you may face.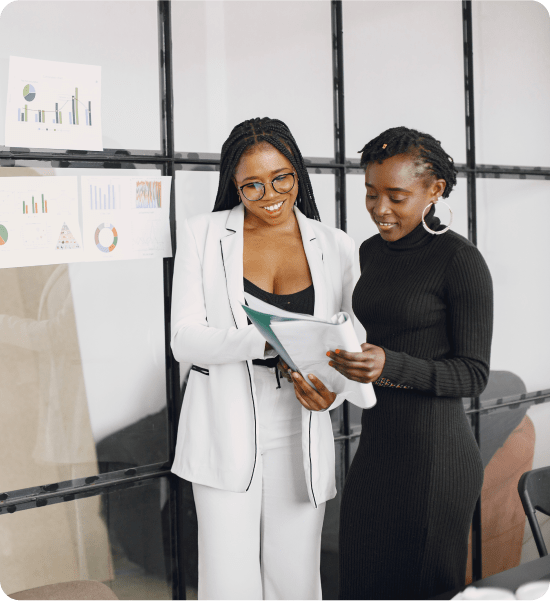 Our research team monitors the Nigerian economic and stock market data to discover trends and develop new opportunities for our clients across all major asset classes. We use these insights to present our clients with up-to-date market information to help them develop their wealth. 
Equity Portfolio Recommendation / Reconstruction
We assist our clients in building and rebuilding their stock portfolios, considering a variety of characteristics such as risk tolerance, age, investment horizon, and liquidity requirements, among others. 
We want to make sure that our clients are receptive to the changes they need to make to achieve a smooth transition through life's financial planning stages, such as cutting back on spending or modifying their asset allocation. The goal of the service is to provide financial advisory through a thorough assessment of a client's current and future financial situation. 
Corporate Account Opening Form
I love options. And that's what Anchoria offers me. The chance to trade on both NASD and NGX where I've been making a killing.
The best part of my engagement over the years with Anchoria has been the ease and seamless nature of investing with them. I hereby recommend Anchoria for all of your stocks and equities investment needs, both now and in the future.
Tested & Trusted!!! Anchoria Investment and Securities ltd . I must say is one of the best if not is I've been at peace since they started managing my investments.
At first, it was hard for me to simply transfer my funds and let Anchoria trade for me. But as I started to receive positive returns and profit on my portfolio, the only thing I regret is not doing do sooner.
For me, the best part about trading with Anchoria are the unbelievably low commissions. I have the best of both worlds, efficient and almost free.
Anchoria Investment and Security Ltd. has being my Stock Broker for over 20yrs. Since then I found it to be one of the most Credible and trust worthy StockBrockers. It is not only my Stockbroker it also doubles has my Investment manager.